FRESH GROUND ~ SMALL BATCH ~ ORGANIC
Regular price
Sale price
$18.00
Unit price
per
Sale
Sold out
A refreshing, vibrant, and light citrus hibiscus salt grinder that brings you a little bit of Florida. Perfect for fish, chicken, enlivening side dishes and snacks
Inspired by living in Florida's aromatics and sunshine.  We are surrounded by an abundance of citrus and there are days where I just want to spend all day outside in the air filled with the citrus blossoms.  One day as I was walking on our property, enjoying the wafting smell of the blossoms and harvesting different plants and herbs from our property, I became inspired.   
As I was putting together this blend, I got lost in a tune playing in my head. I realized it was the song You Are My Sunshine. I paused, smiled and thought of my sons when they were just toddlers waking us in the mornings singing us that song.  And it was in that moment, I realized, it would make the perfect name.
No Fillers, No Additives, No MSG, Gluten Free, No Artificial Flavorings, Non-Irradiated
Ingredients:  Pink Himalayan Sea Salt*, Orange Peel*, Lemon Peel*, Hibiscus Flower*, Rainbow Peppercorns*(black, white, green & pink), Garlic*, Ginger* and Allspice* (Denotes Organic)
 **Pink peppercorns are are related to CASHEWS and can cause an anaphylactic reaction in those who are allergic to CASHEWS/TREE NUTS
Low stock: 4 left
View full details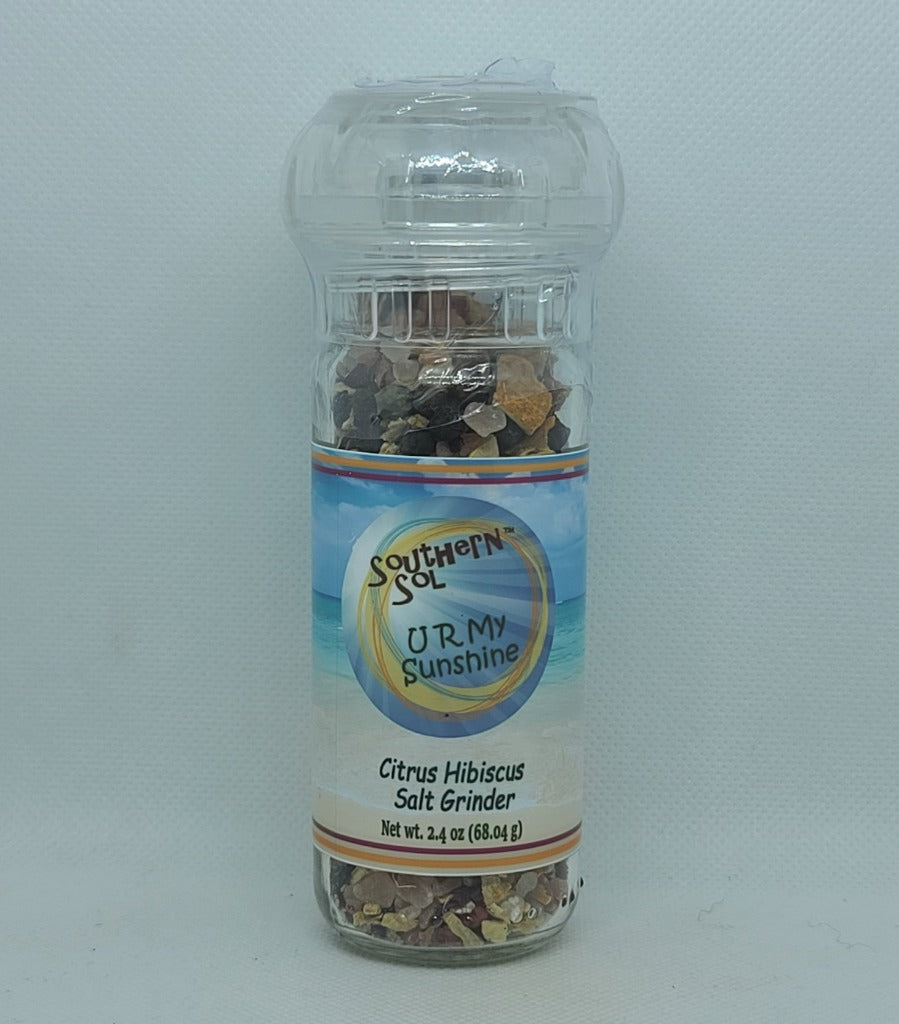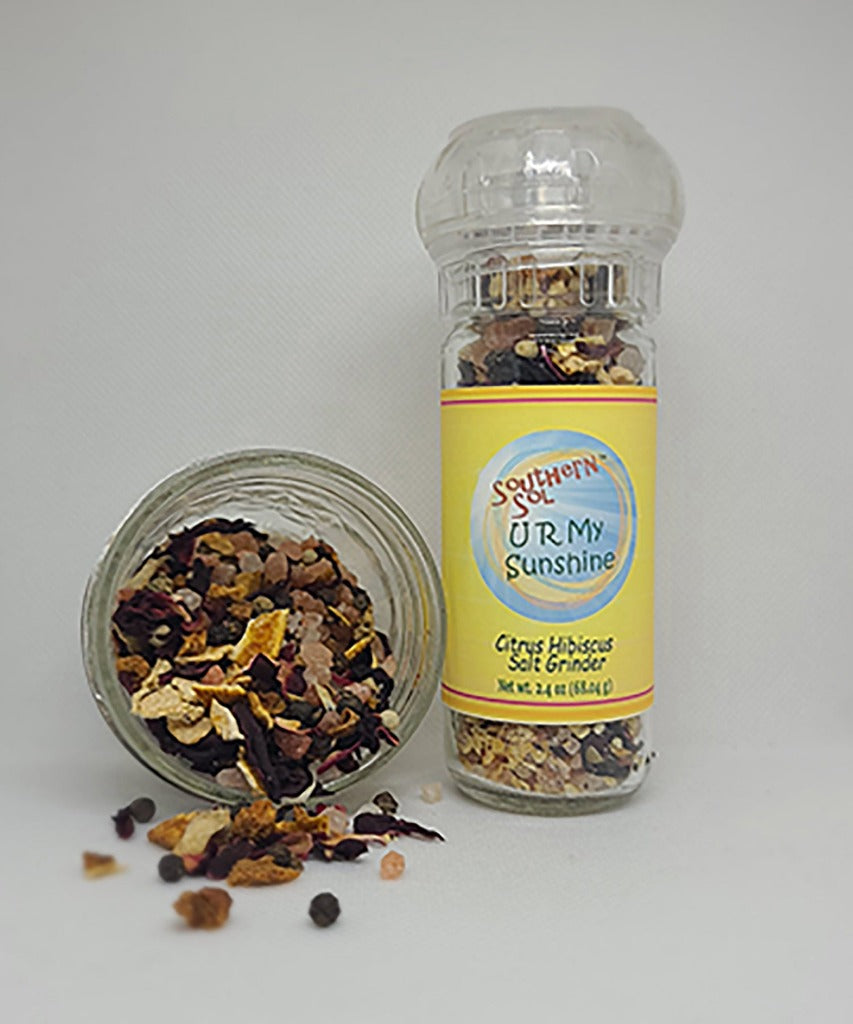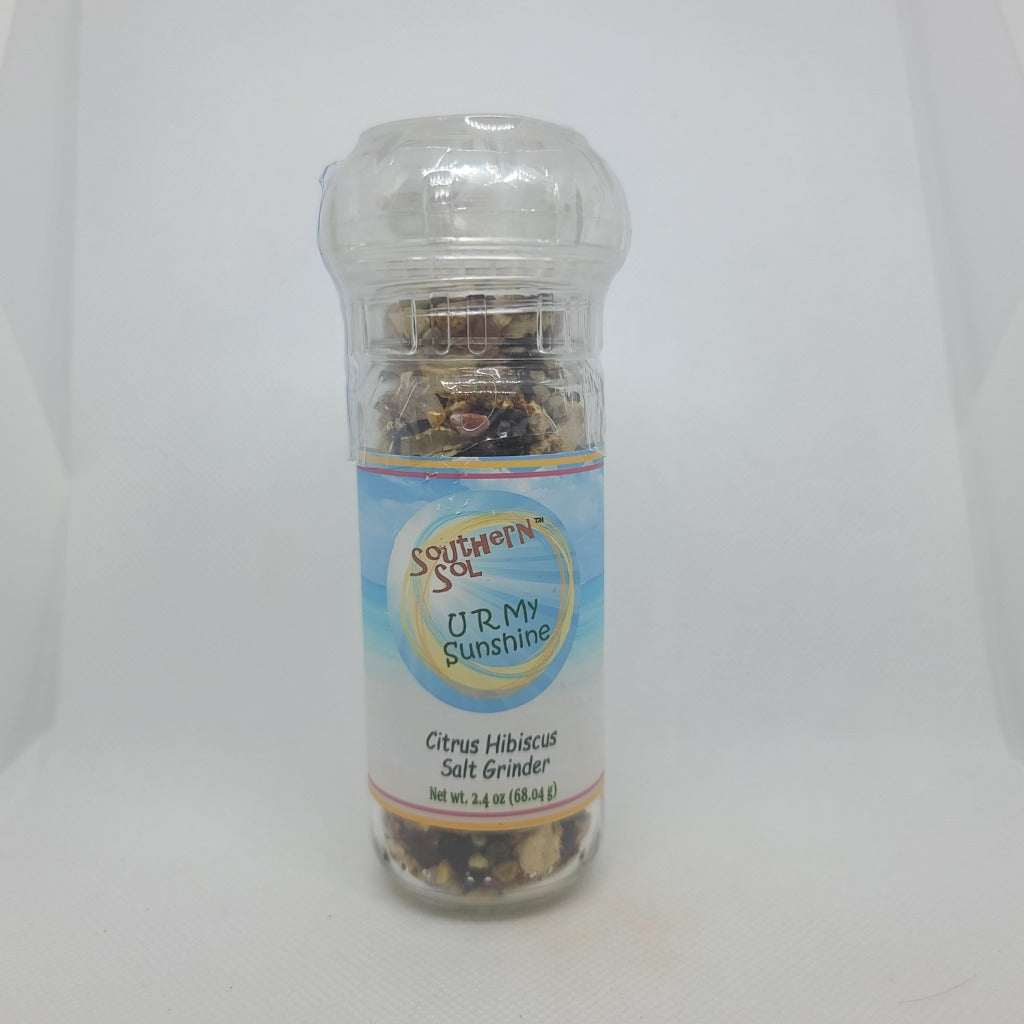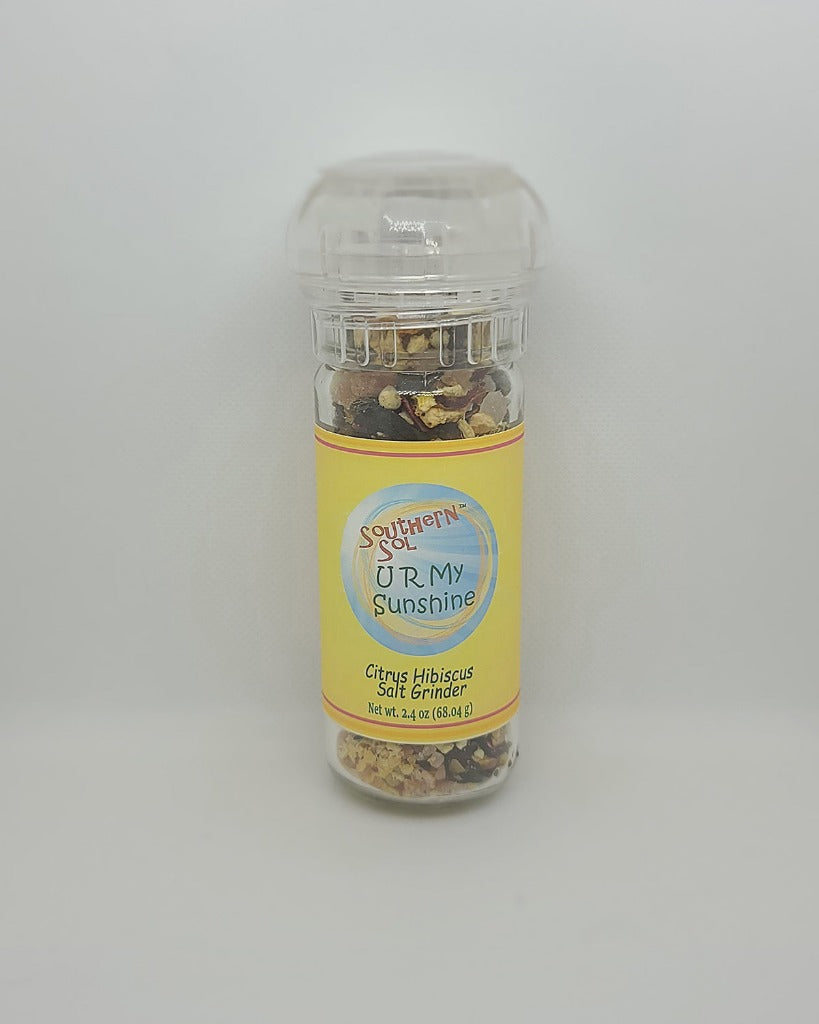 Citrus Hibiscus Grinder
Great Product! Fast Delivery!