Fresh Ground ~ Small Batches ~ Organic
Tantalize Your Tastebuds and Use it on Everything!
Regular price
$34.50
Sale price
$32.00
Unit price
per
Sale
Sold out
Product Description

It was created originally as a rub, we loved it so much we tried it the next morning on our eggs and potatoes, and the rest is history. 

Jeddy's Seasoning brings life to every meal.  As a family, we use it for everything- rubs on meats, seasoning for chicken, red meats, seafood and pork, to spicing up vegetables, soups, dips, dressings and snacks.  It even goes great on Vanilla Ice Cream and Popcorn!

When you cook or BBQ, everything pops with flavor and your family and friends will all want your secret.  We just figured out, Everything tastes better with a little Jeddy's.  

Absolutely No fillers, No MSG, No preservatives, No Artificial Flavors, or Natural Flavoring added, No Anti-Caking agents, No Soy or Corn, No GMOs and Non Irradiated.  All Organic
Ingredients

Ingredients: Ingredients: Love*, Himalayan Sea Salt*, Jeddy's 10 Spice Blend*, Raw Cane Sugar*, Roasted Cacao Powder*, Molasses*, Cayenne Pepper*, Onion*, Garlic*, Turmeric* and Fair Trade Coffee* (*Organic)
Jeddy's Quick Tips

1.  Take your sour cream or mayo and kick it up a notch.  Shake Your Jeddy's a couple times and stir in your sour cream or mayo.  Spread on your favorite tacos, potatoes, sandwiches, wraps and anything else you use mayo or sour cream in.

2.  Take some olive oil in a small dish, Shake Your Jeddy's 3-5 times then use a brush and coat your chicken, turkey, fish, pork chops, steaks prior to grilling or pan frying.

3.  Spice up your ketchup with a couple shakes.  Or make your own with our recipe.

4.  Eggs in the morning taste the best with a couple shakes of Jeddy's

5.  The best popcorn you we ever had will have a couple shakes of Jeddy's on it.

6.  Jeddy's on watermelon, cantaloupe or honeydew is incredible

7  Take a jar or our to-go-packs with you when you go out to eat.  

8.  A moderate amount of Jeddy's is a good thing.  Don't use it sparingly.

9.  A couple shakes of Jeddy's in your coffee in the morning, is a great way to start your day.  And if you want a bit of chocolate with that, grab our Cacao Your Cup.

10.  Use your imagination.  We haven't had anything Jeddy's didn't taste good on or in.  Challenge yourself to use Jeddy's at every meal.

 

 

 
In stock
View full details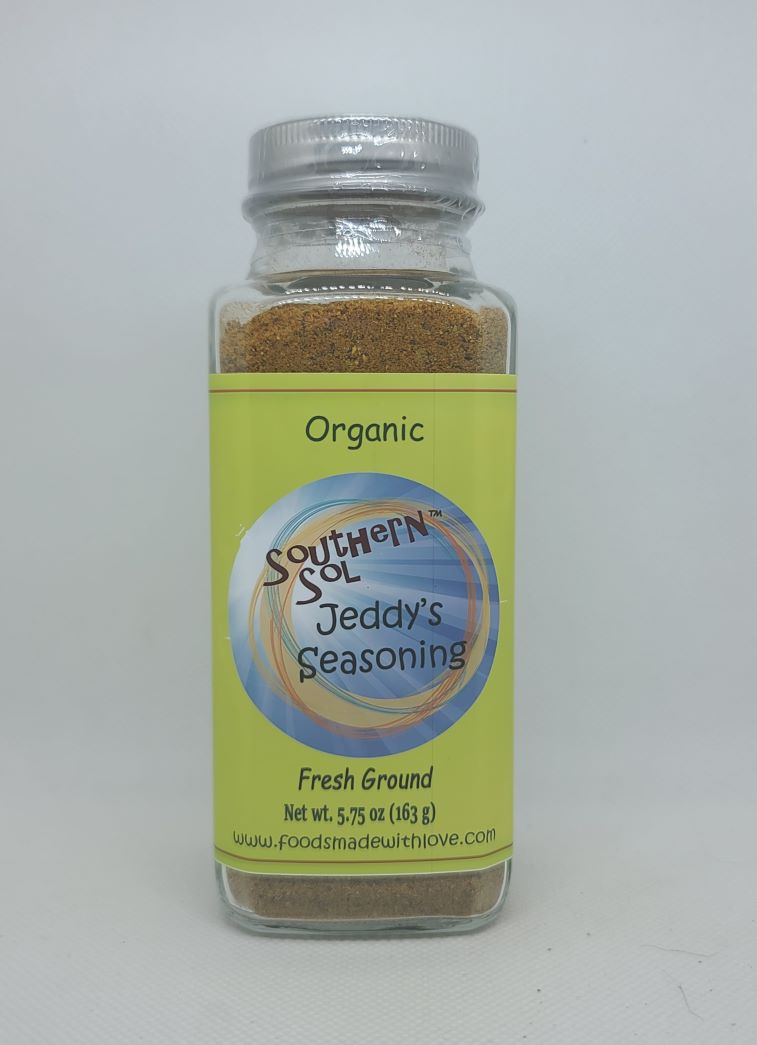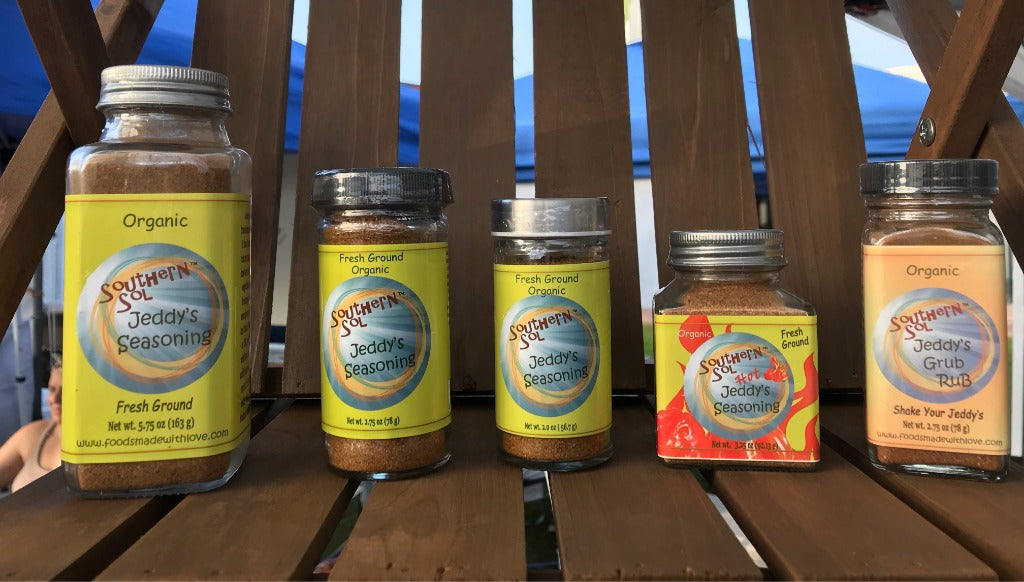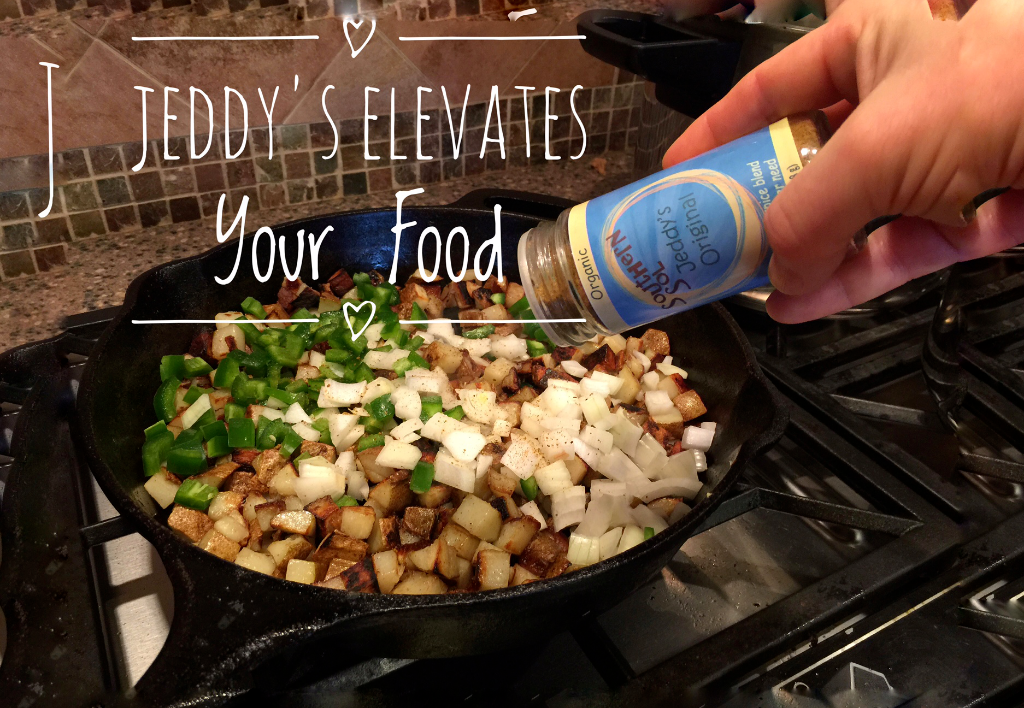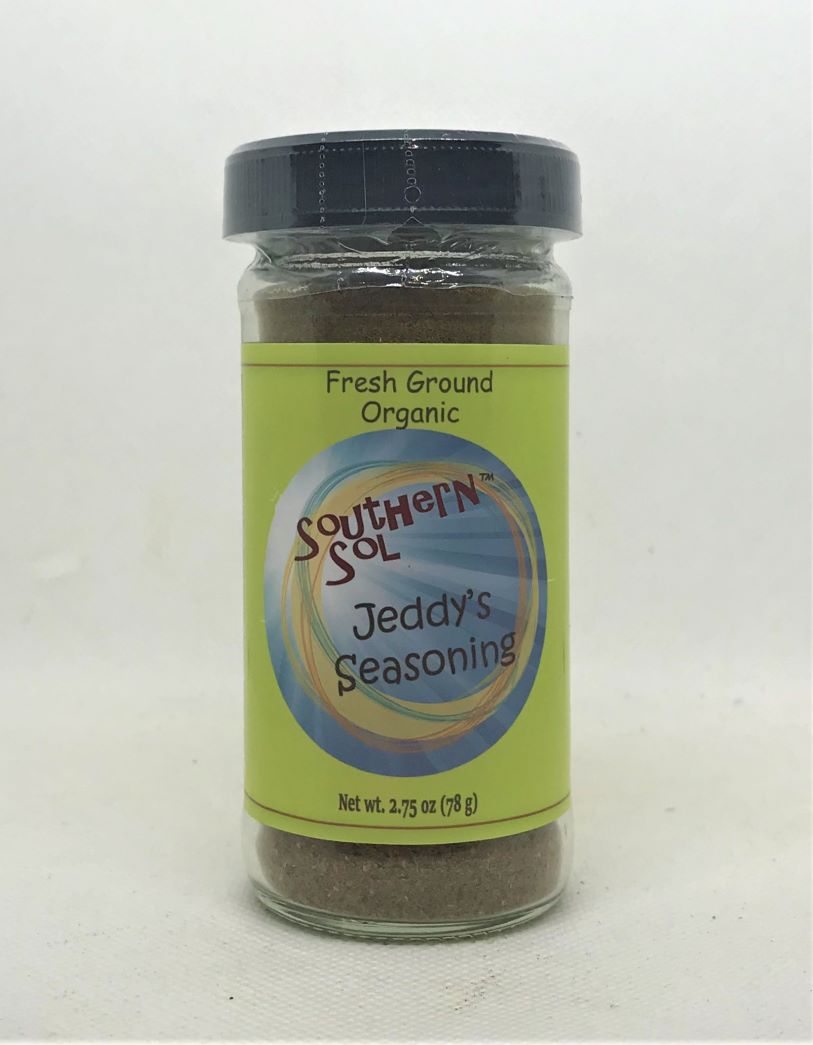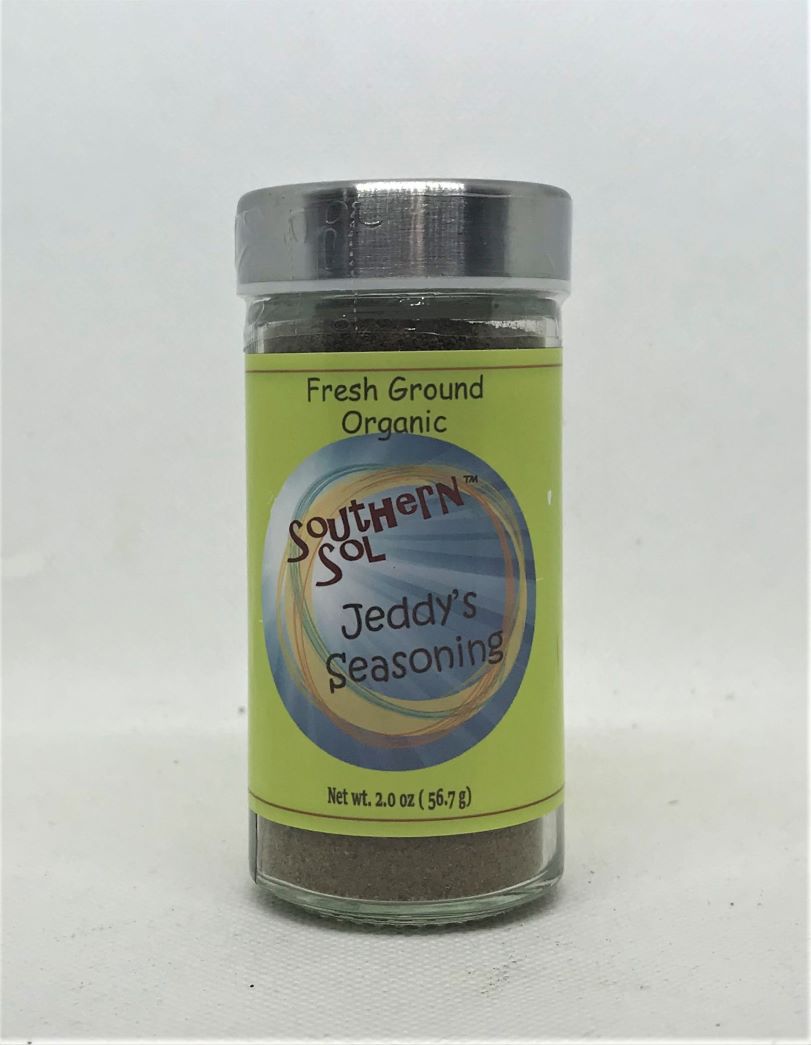 Jeddy's
Best seasoning I've ever had and it's organic. Great customer service too!
Great Product!
Great Product! Fast Delivery!
The best seasoning ever!
Great on seafood and poultry. My favorite use is on salmon.
The BEST!
Southern Sol Jeddy's Seasoning is the BEST!
Can't wait for dinner tonight! Smoked Chicken and pork butt covered in delicious Jeddy's seasoning!